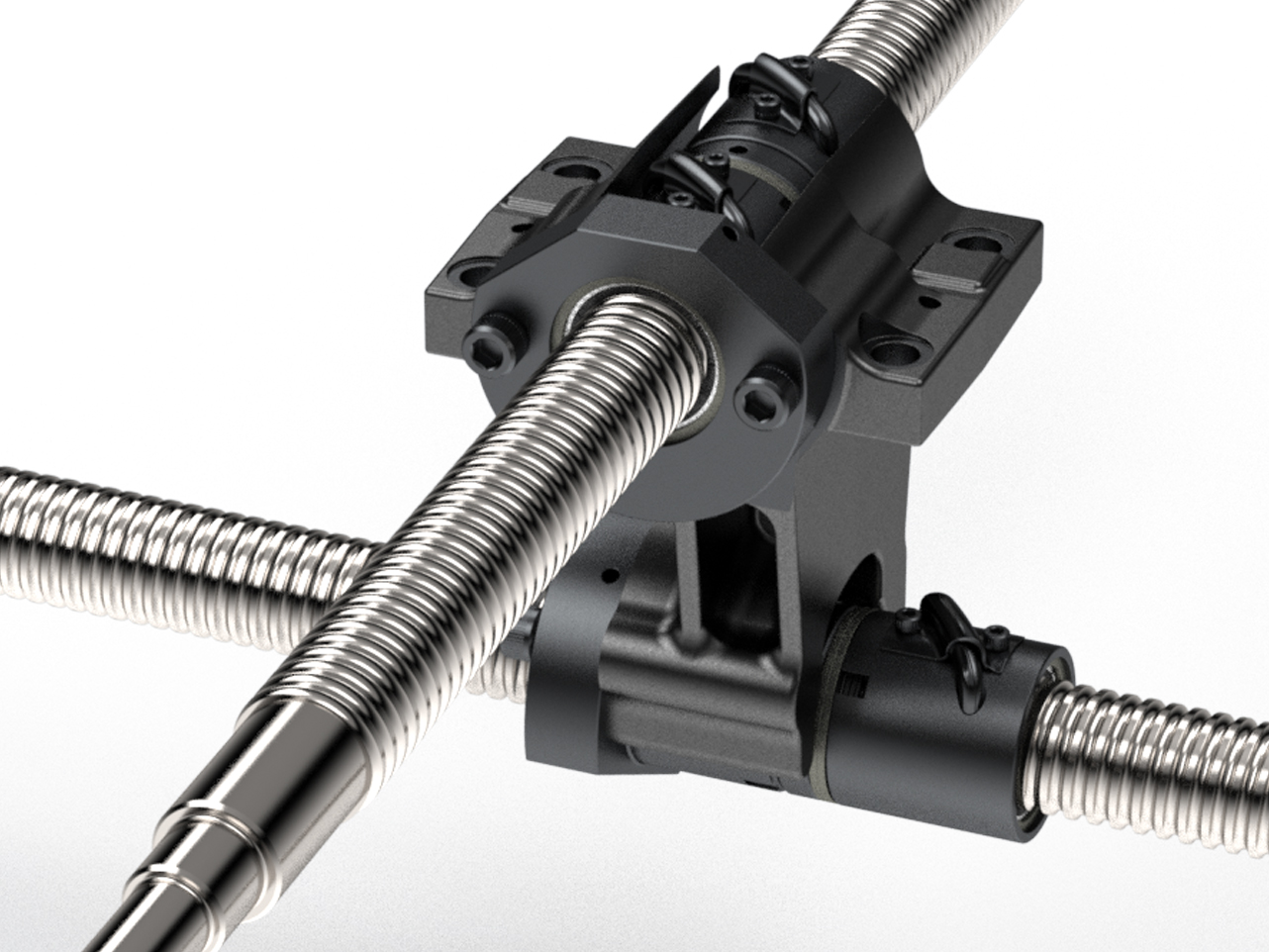 Rockford Ball Screw manufactures preloaded ball screw kits for Bridgeport standard Series 1 mills and Knee Mill clones.
Bridgeport Retrofit Kits Offer Many Convenient Features:
High-Capacity, Long-Life: Each ball nut assembly of the Rockford preloaded unit has one circuit of 3 1/2 turns of ball bearings. It will provide a load life expectancy of 50 million inches of travel at an operating load of 400 pounds. The screw and nut assemblies are made of hardened steel.
Precision-Rolled Ball Screws: Lead accuracy is guaranteed to be within .003 inches per foot accumulative. Lead charts for programming lead error on n/c applications are available.
Preloaded Ball Nuts: Each ball nut is preloaded to eliminate lost motion. This system stiffness provides faster response from a control command. This added stiffness also allows heavier cuts and climb milling thus increasing productivity. The Rockford preload is adjustable. This feature permits readjustment for wear and reduces the need for repair or replacement at some time in the future.
Brush-Type Wipers: Brush-type wipers, at the ends of each preloaded ball nut assembly prevents entry of dirt and metal chips.
Easy-Access Lubrication: Lubrication of ball nuts made easy through 5⁄32" holes in the flanges. These holes ­provide for attachment of existing lube tubing.
High-Strength Housing: The high-strength support housing reduces lost motion. The ductile iron housing reduces cross-slide deflection to less than 50% of the original installation. The housing is fully machined and ready to bolt in.
Easy Installation: Installation procedure is simple and typical installation time is 1–2 hours.
Kits in Stock: for any Table Size (Manual or Power Feed). Clone Mill Kits are made to order.
Angular Contact Bearings: Angular contact bearings and spacer sets for replacement of original radial bearings (reduce backlash and increase rigity). PART NUMBER BRP-7204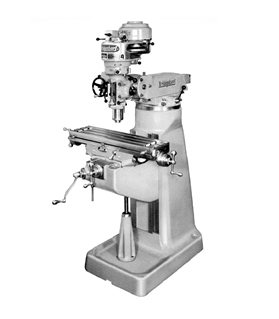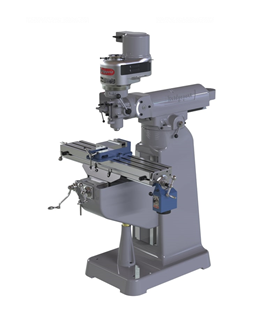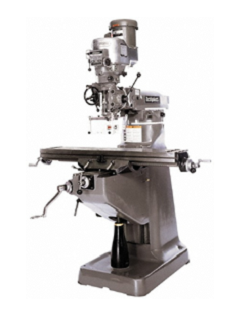 Additional Information
Bridgeport Series 1
Bridgeport Series 1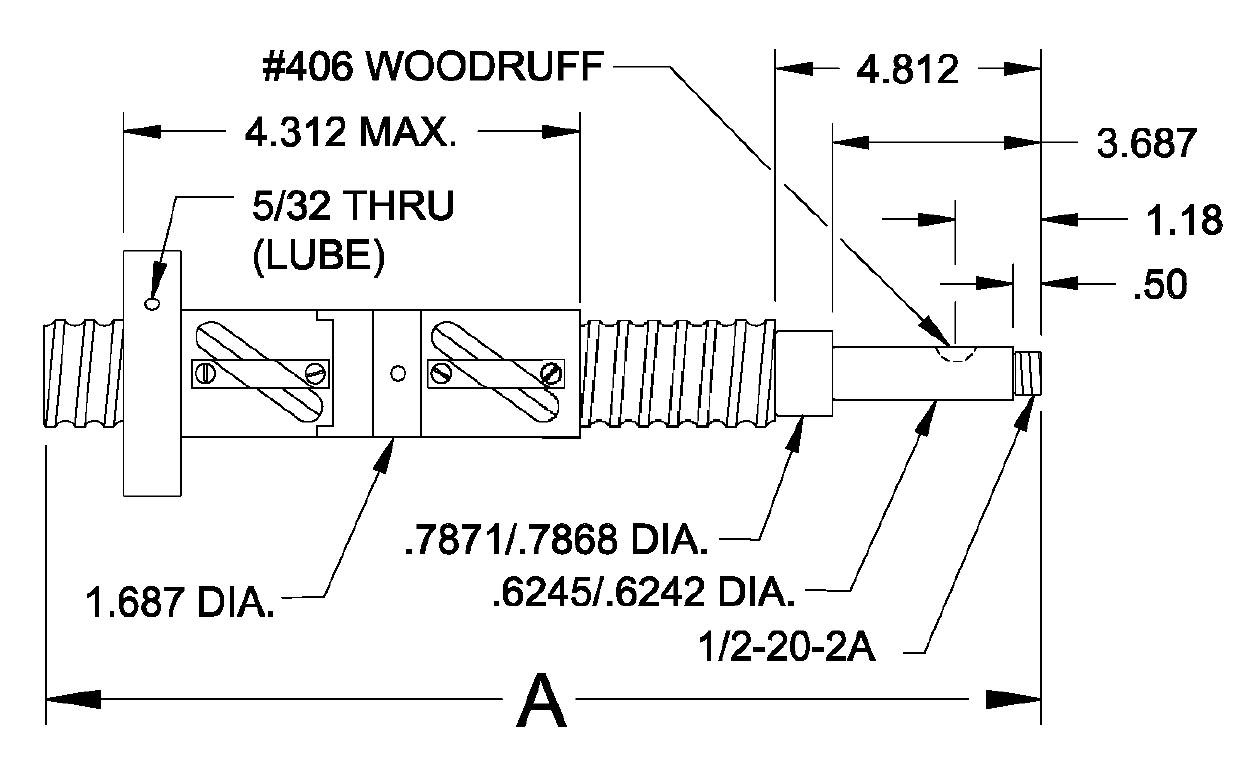 ---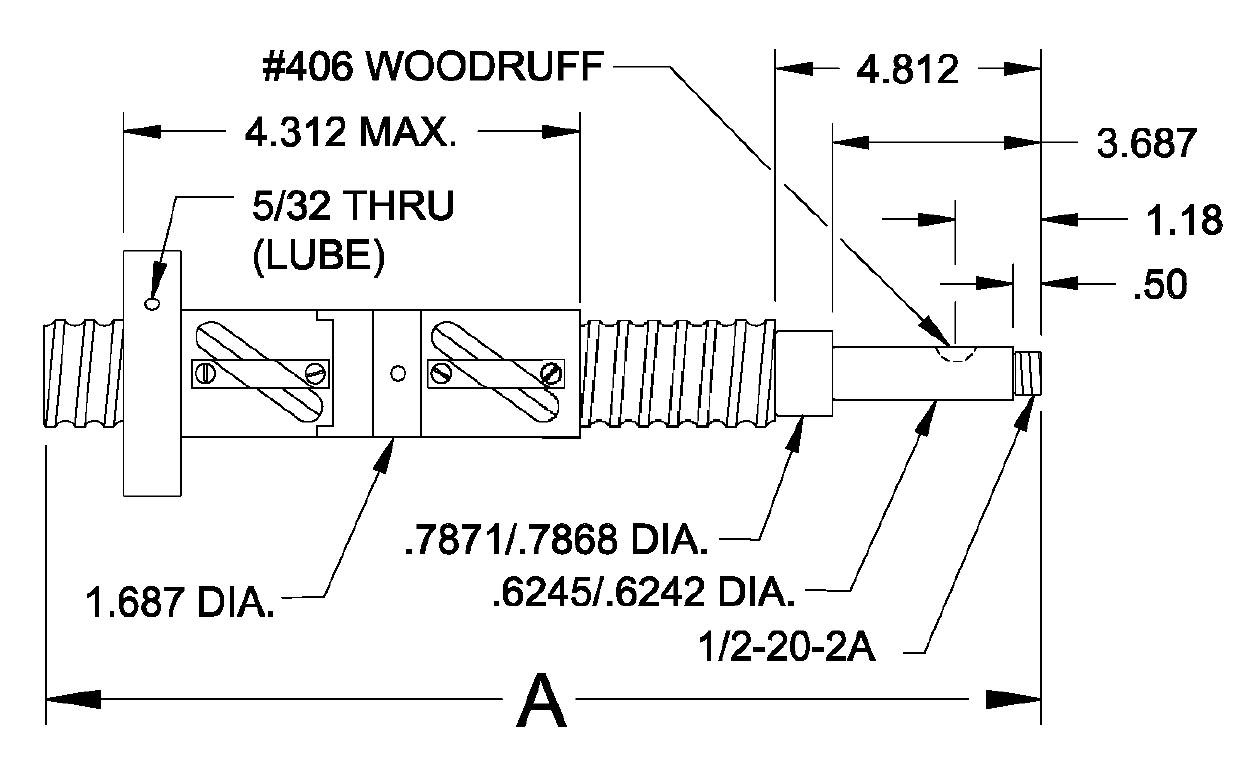 ---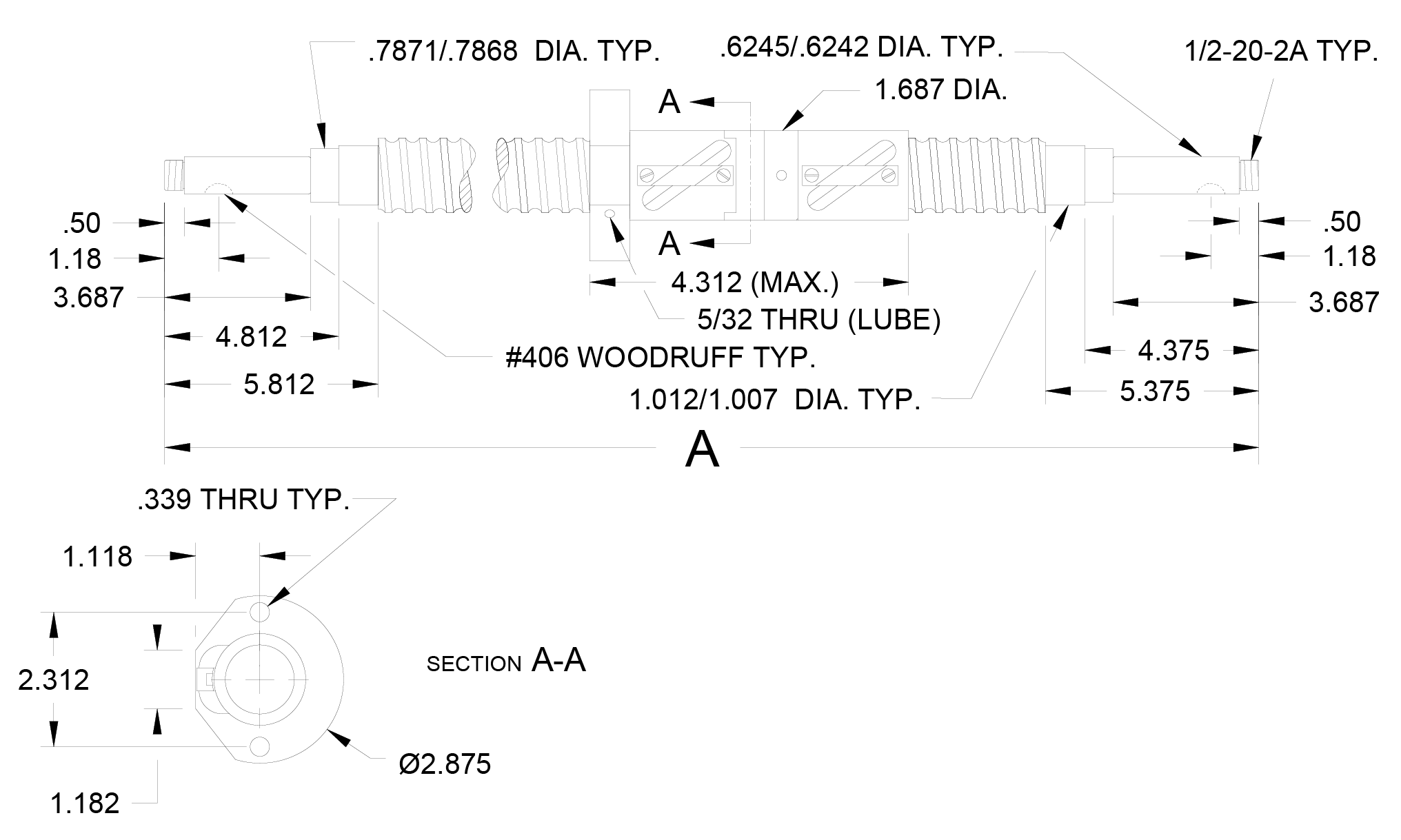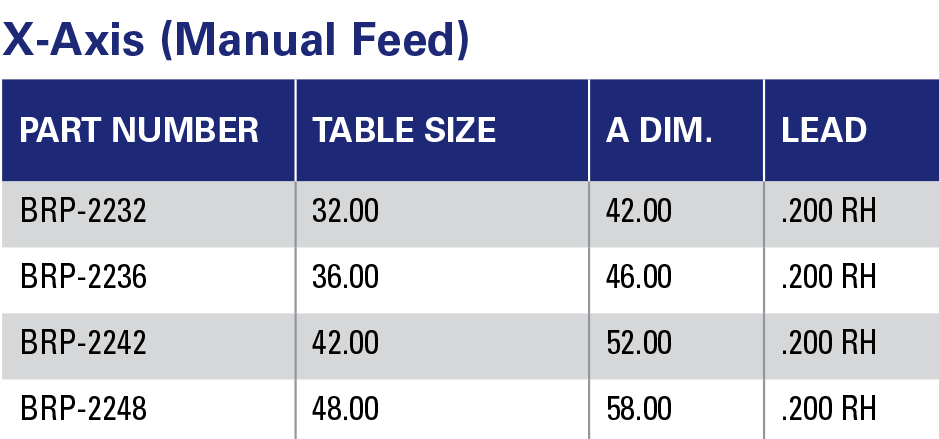 ---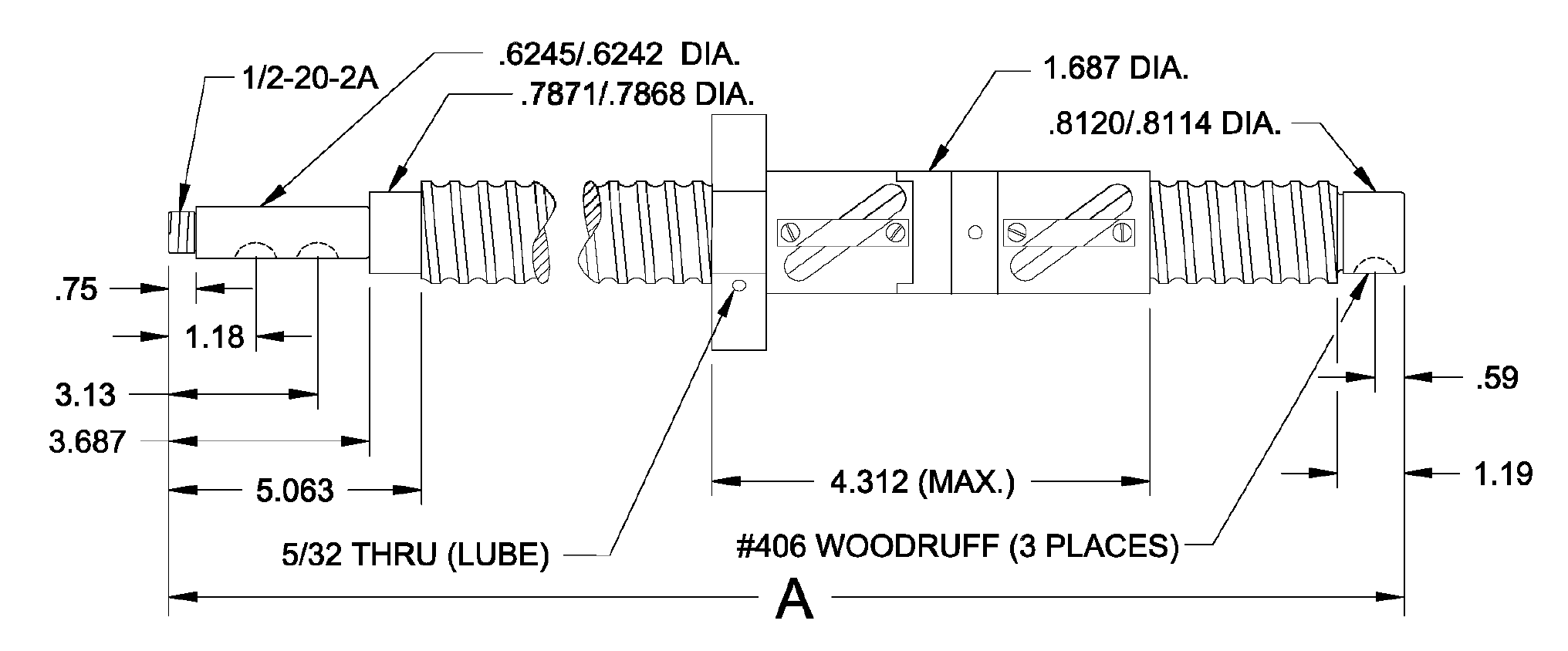 Note: Most makes of power feed units are made to fit on a standard manual feed screw (see above). Ball Nut Dimension same as x-axis above. Gear Box Power Feed Screws also available (not shown).
Clone Mill Listing
Clone Mill Retrofit Kits available for following mills*:
ACER MILL
ALLIANT MILL
ATRUMP MILL
CLAUSING KONDIA MILL
CLEVELAND MILL
ENCO MILL
INDEX MILL
KENT MILL
LAGUN FTV 1,2,3
MILLPORT MILL
PARTNER O MILL
PRATT & WHITNEY MILL
SHARP MILL
SIEBER HEGNER
SOUTH BEND MILL
SUPERMAX MILL
VICTOR MILL
WEBB MILL
*Consult factory on other mills not listed.