With nearly half a century of experience keeping production on the move, we know how important it is to keep linear motion components up-and-running.
When you need ball screw repair, service is of the essence and expertise is critical. Both values are evident from your first call to our service team.
We stand by with free comprehensive evaluations, supported by reverse engineering and failure mode analysis. Once the problem is diagnosed, we can offer repair services with a fast turnaround, reducing machine down time, and saving up to 70% the amount of replacing equipment.
Design Optimization
Reverse Engineering
Failure Mode Analysis
Technical Drawings
Ball Screw Repair:
Repair Machine Ends (bearing journals)
Repair Threaded Ends
Repair Key Ways in Ends
Rebuilding Bearing Mounts
Replace Ball Screw Bearings in Ball Nuts
---
Why Choose Rockford Ball Screw For Your Repair: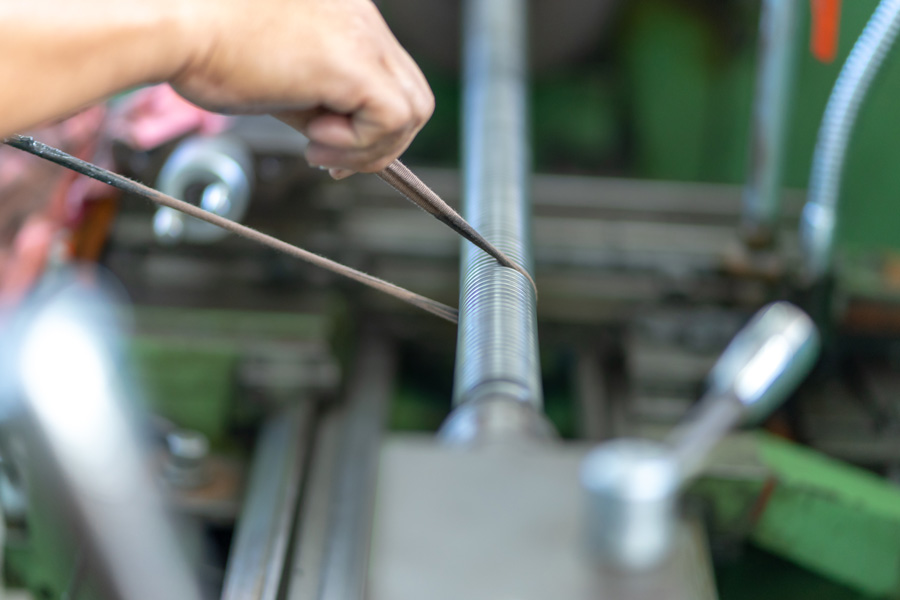 Large inventory of raw materials & component parts
Range of diameters, lengths, and materials
Reduced downtime with rapid turn-around (expedited service available)
New ball screw if damaged beyond economical repair
---
All Brands/manufacturers (ex: Rockford ball screw, American Ball Screw, Twentieth Century, Cincinnati, NSK, Thomson/Saginaw, Tsubaki, THK, Warner Electric, Beaver Precision Products)
Foreign and domestic
Diameter = up to 6 inches
Length = up to 40 feet
Rolled and precision ground screws
Standard (inch) and metric sizes/dimensions
Carbon steel & stainless steel
Wide range of ball bearings (steel, ceramic & plastic)
Customized backlashes
Internal and external return tubes