RBS has Ball Screw assembly and Bearing support repair services for both metric and imperial assemblies for virtually all brands and sizes. Our Repair technicians have decades of combined experience backed by a team of knowledgeable engineers and technicians that provide the input needed to provide the best and fastest possible repair or rebuild.
Our repair service operates under the idea that every product we receive for repair represents a downtime condition, so our main goal is to be quick and keep customer downtime to a minimum.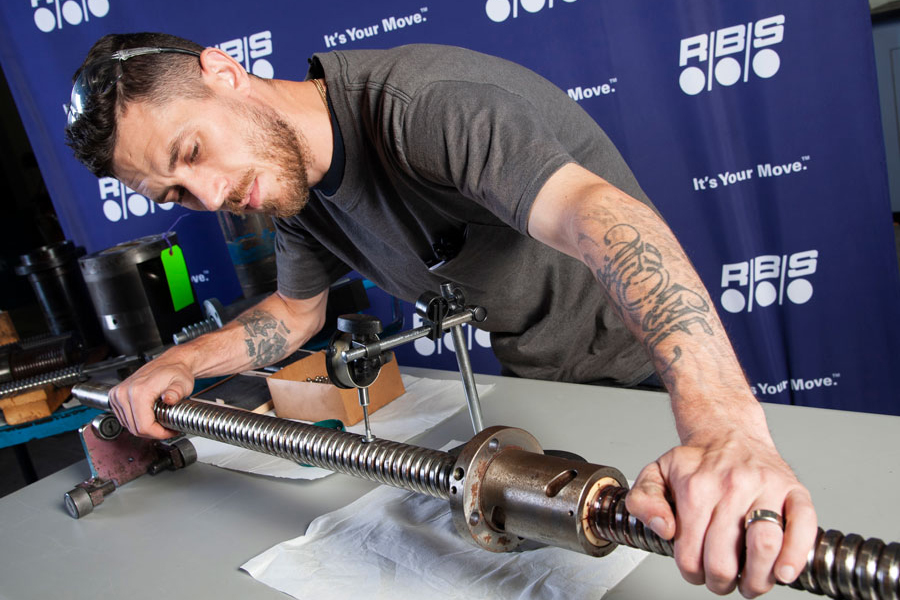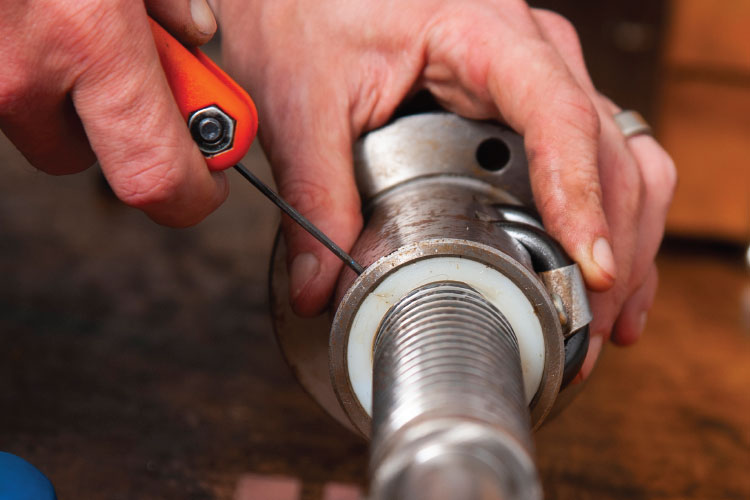 The RBS Repair Advantage
---
There are advantages to using RBS for ball screw repairs.
RBS has been primarily in the ball screw business since Ian McBain founded the company in 1973. Ball screws have always been our focus, allowing us to focus on improvements pertaining to ball screw manufacturing and repair. We're experts in both fields.
We offer free evaluations.
When a customer calls RBS, they get a real person on the receiving end of the call. The customer service people at RBS have the knowledge and experience to help the customer with their issue.
RBS is an American company, located in Illinois.
RBS has a state-of-the-art facility, recently expanded upon and equipped with new machines and processes. This allows us to control all aspects of manufacturing to aid the repair function which includes:
Raw material inspection
CNC Centerless grinding for the raw stock, prior to roll
Roll machines
Straightening operation
Heat treat operations
Annealing
Cut off saws
Machining the end journals (lathes, auto feed and product ejection)
Grinding end journals
Milling (CNC Mills)
Inspection
Our in-house capabilities allow a 24-hour turn-around time for repairs.
Lead time for the average repair is 2 working days. In the event the customer requires shipment same day, this can be accomplished with an expedite fee.
We repair all Imperial (inch) sizes from a .500" inch diameter to 6" inch diameter as a norm. Larger if the requirement dictates.
RBS repairs all metric sizes from 12mm to 300mm dia. and lengths up to 50 feet (15.24 meters).
We clean and repair the internal cross-over returns for the internal return nut systems.
We repair the inner bearings in the bearing end supports (or replace as needed).
RBS repair will analyze and fix solid structure return tubes and the deflectors that change the trajectory of the bearings as well as the split return tubes with finger extensions.
We repair all makes and models of ball screws including:
---
Acme product
Anaheim Automation
Barnes
Beaver Aerospac
Bosch Rextroth
Ewellix
Hiwin
Joyce Dayton
Juroda Jenatec
Lead Screws
International
Meyers
Noll
Nook
Parker
PSI
PST
Raco
RBC Bearings
Roton
THK
Thomson
Thread-Craft
TSK America
Warner
Ball screws previously
repaired by Embers
 
 
 
In the event the screw/nut/bearing support assembly cannot be repaired, RBS has the ability to reverse engineer the unit and send our customer a new model.
When the ball screw units come into the RBS facility for repair, the following tasks are performed:
The units are photographed as received. This allows us to identify nut direction. It also allows us to record the condition of the unit prior to rebuild.
Inspected for running condition and evidence of any apparent moment load on the ball nut.
Complete disassembly of the unit. Photograph parts, if needed.
The ball screw is cleaned and visual inspection under magnification of all components is performed.
Ball screw and ball nut raceways are checked for wear.
The ball screw is inspected for straightness and lead accuracy.

The unit is straightened.
Surface defects are repaired.
Unit is photographed to note current condition.
Screw journal diameters are inspected for size and finish.
Spline diameters, Radius, V-threads, and keyways are also inspected.
The ball return system in the ball nut is inspected for damage.
The bearings are examined and recorded.
The ball nut ID is examined and checked for moment loading.
Screw straightness is assessed.
The engineering analysis is then communicated to the customer.
The above actions happen rapidly, allowing for same day or 24 hour turn-around time for repairs.
Industries Served For Ball Screw Assembly Repair
---
Building and construction
Energy
Food packaging
Heavy lifting
Marine
Medical
Recreation vehicles
Paper generating systems
Automation
Heavy equipment
Cosmetics
Pet products
Robotic welding
Manufacturing
Defense industry
Agriculture
Mobile column lifts
Entertainment
Transportation
---
Looking for quality ball screws or linear guide rail products you can trust in your most critical applications? Turn to the experts at Rockford Ball Screw. We've designed and manufactured linear motion solutions for 50 years.
Our ball screw assemblies are carefully engineered for superior efficiency, accuracy, power, and longevity. We offer both imperial and metric, solutions custom designed to meet your needs. We also provide various ball screw components (e.g., bearing mounts and supports, balls nuts, Acme screws and nuts, Bridgeport kits) and accessories (e.g., wiper kits, mounting flanges, and safety springs) to enhance the performance of the ball screw and provide safety for our customer's end user.
To learn more about our ball screws and linear guide rail products or our repair service, contact us today. Our team members would be happy to answer or address any questions or concerns you may have about our products.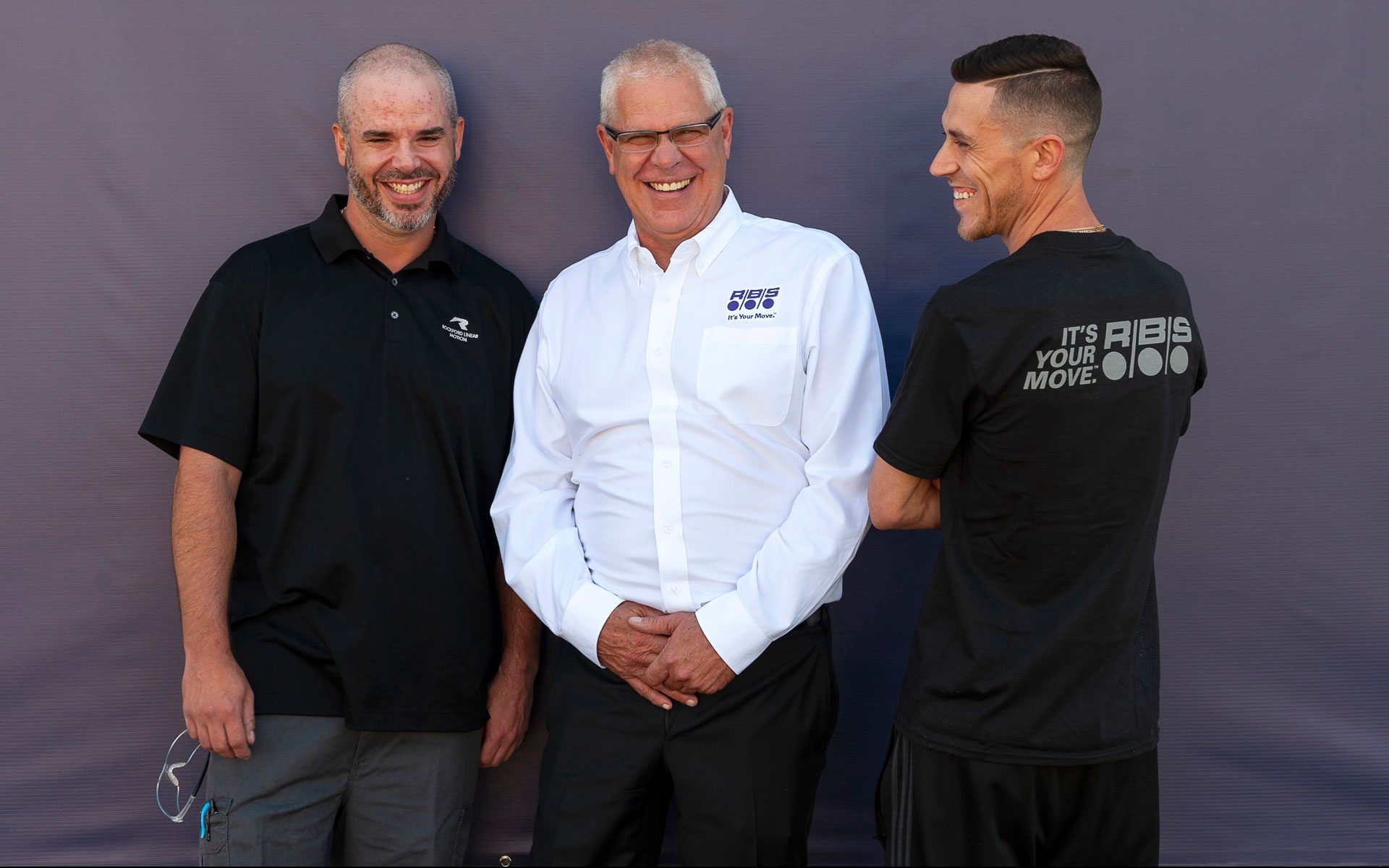 Put Our Expertise To Work
Experts in ball screws and linear rails
Quick turnaround
Expedited services on request
Large inventory of raw materials & components
Extensive range of screw diameters & lengths
New replacement ball screws if more cost-effective
Need service or repair? Call 815-961-7700.
Service & Repair Request Form