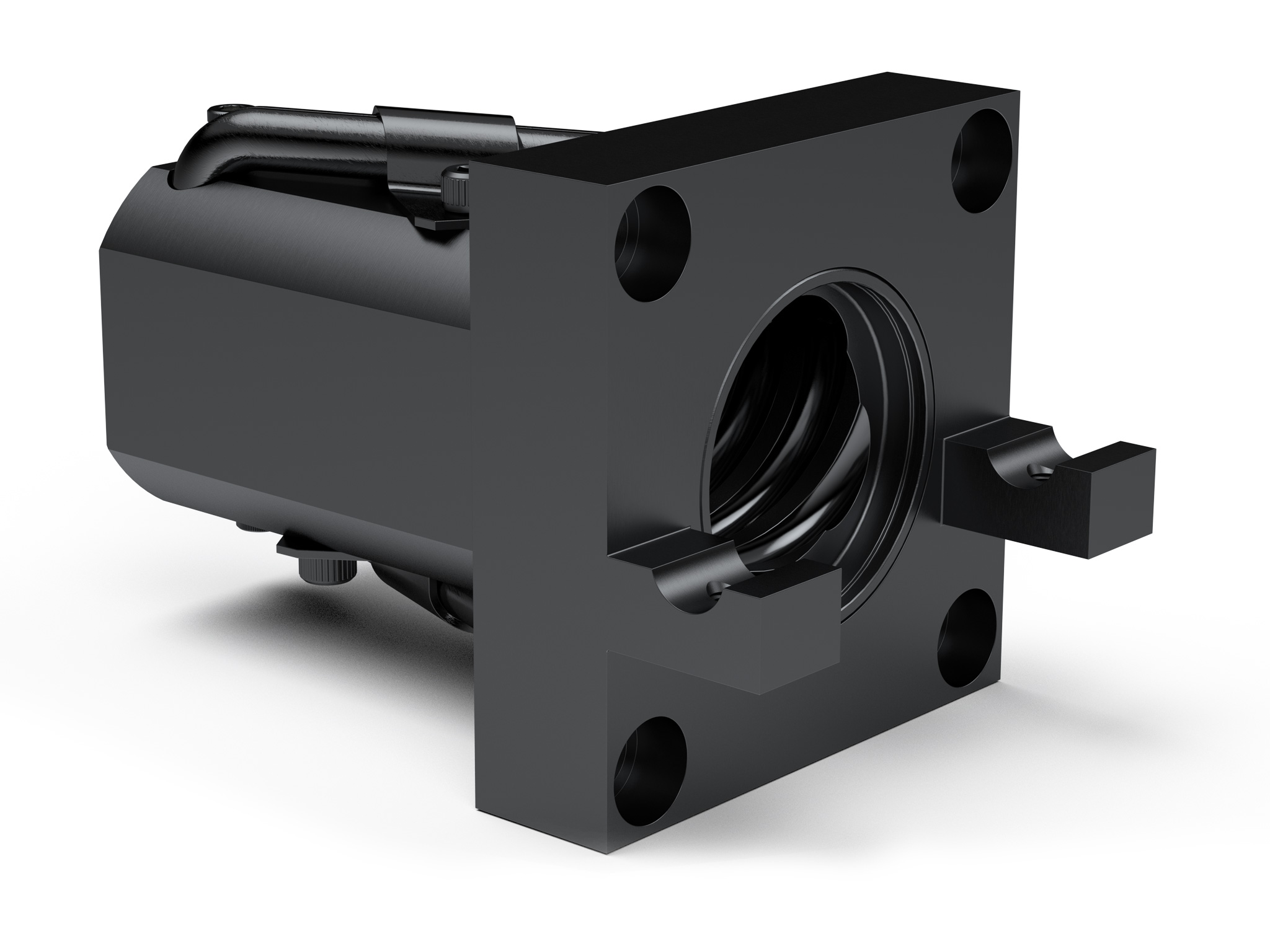 In addition to our standard catalog items, Rockford Ball Screw's experienced team can work with you to create a unique solution for your specific application. With 50 years of making ball screws, we have seen and done a lot for many different industries, including:

Medical (surgical tables, exam tables, dental chairs, veterinarian, etc.)
Marine (boat trim tabs, hatch lifts, etc.)
Recreational Vehicles (RV leveling jacks, slide outs, etc.)
Aerospace (jet ways, jet bridge, terminal gates, etc.)
Energy Oil & Gas (gate valves, fracking, drilling, oil wells, etc.)
Heavy Lifting (screw jacks, lifts, etc.)
Heat Treat and Glass (door lifts, burner actuation, etc.)
Agriculture, Industrial Automation, Material Handling, Military, Automotive, Trailers and many others
Our team of Engineers can rapidly bring custom linear motion solutions to life. We welcome the opportunity to work with your team to develop design concepts and prototypes, performing trial runs and achieving full production release. We can also do reverse engineering of existing linear motion systems to help speed the design cycle, minimize development costs and achieve the robust custom solution your design needs.
We machine the journals on your screws to suit your needs, add threads for lock nuts, keyways, splines, cross drilled holes, extended journals for bearings and gears and many other features. We can also modify the ball nuts we make by adding special mounting threads such as UNJ or metric, Trunnion mounts, flanges and/or adaptors to interface with your design. In addition, we can make fully custom ball nuts to fit your design requirements. And we can work with specialty materials, special heat treatments and different coatings (i.e. Armoloy, Nickel, Chrome, Zinc, PTFE, Phosphate, etc.) all to meet your requirements.