Profile Linear Guide Rails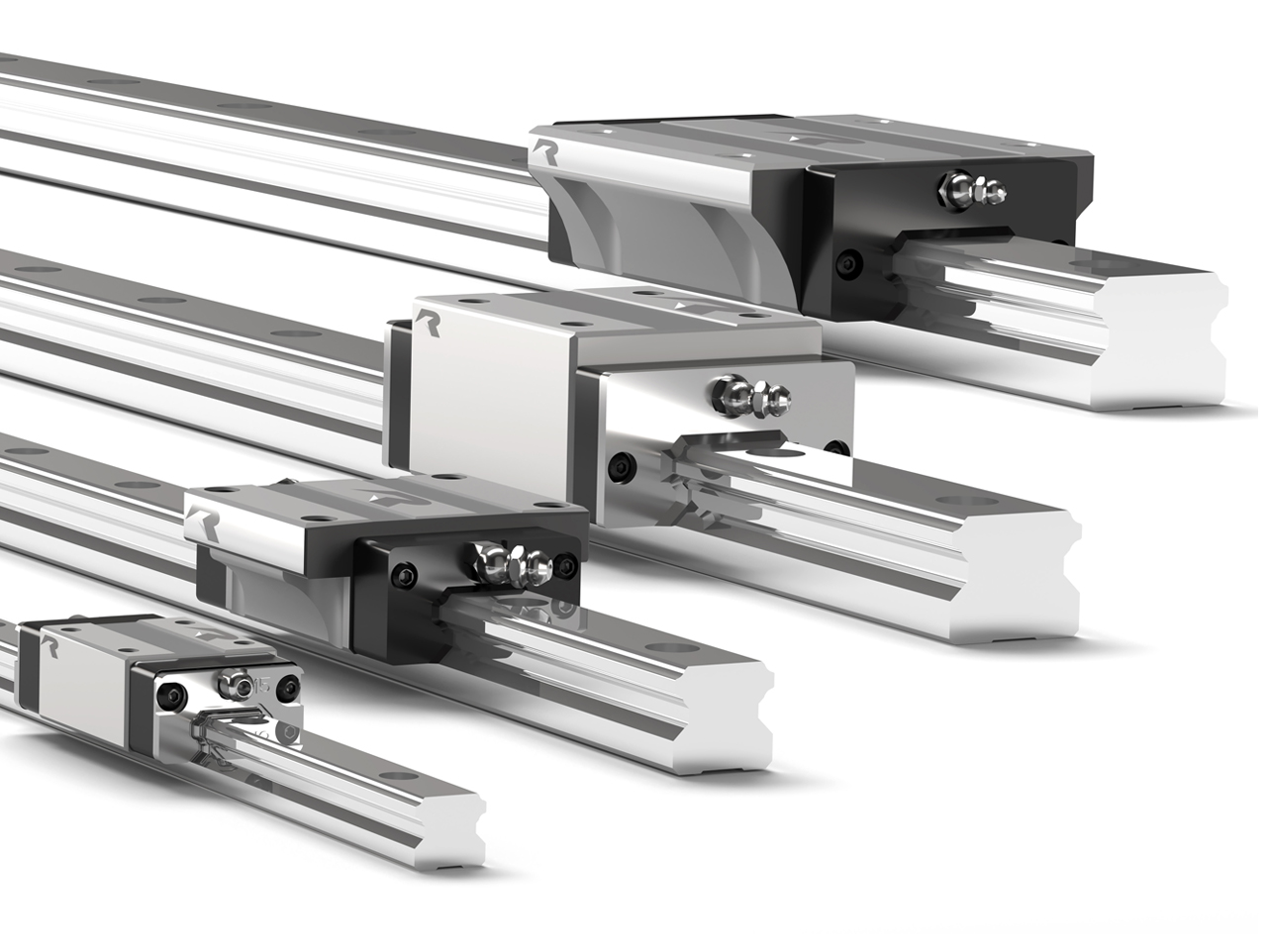 RBS linear guide rail solutions are embedded into machines that we use daily or that build the products we depend on to lead our lives. They are available in multiple sizes and lengths to suit the customer's application. RBS will supply product machined to any length to suit our customer's needs. The bearing tracks on the rails are hardened at 56 and 62 Rockwell.
Our linear guide rails provide robust linear motion solutions to a variety of industries including:
Medical, Factory Automation, Material Handling, Transportation, Food Processing
Joined Rails
At times, the customer's design requires a rail exceeding 4000mm in length. When this happens, RBS will machine and match multiple ends of the linear guide rails to meet the proper length. This maintains the normal rail bolt hole spacing while giving the customer a machined match at the point where the rails are joined.
In joined rail applications, it is preferred to have a rail locating or datum surface to assist in proper alignment across the joined sections and provide additional stability.
For assembly purposes, the corresponding mating end of each rail will be identified with an alpha numeric numbering system as shown in the illustration below. This illustration shows several design dimensions that will be required prior to supplying a joined rail system.