Rockford Ball Screw products provide our customers the ability to lift, position, hold and support loads in a variety of industrial applications. We support Marine applications by supplying robust standard ball screws and free wheeling units with short lead times and competitive pricing. In addition, we store our customer's product (Kanban systems) for rapid turnaround times.
Rockford Ball Screw (RBS) is a family-owned business serving the linear motion industry for 50 years. We are a leading provider of ball screw products, acme screw products, and linear guide rail assemblies. Our products comply with industry standards (ANSI, DIN, ISO, JIS). Our innovative state of the art facility allows us to supply highly efficient product well within our customer's tolerance requirement The RBS ball screw product line was developed for the purpose of converting rotary motion (generated by a motor) to linear motion for a payload with minimal friction. One of the applications where RBS ball screw products are used is electro-mechanical actuators in the marine industry. We work with our customer's engineering staff to design ball screw assemblies to fit into their actuator model. The ball screw assemblies developed for the marine industry are utilized for TRIM TAB products and Hatch Lift actuation.
Automatic hatch lifts are becoming extremely popular in the marine industry. The next image shows RBS screws automating a boat "trunk storage" hatch lift.
While we supply actuation for all hatch lifts, one of the areas our product automates is the hatch lift for the engine. This raises and holds the motor cover, generating a spacious area for the boat owner to safely maintain the boat motor systems.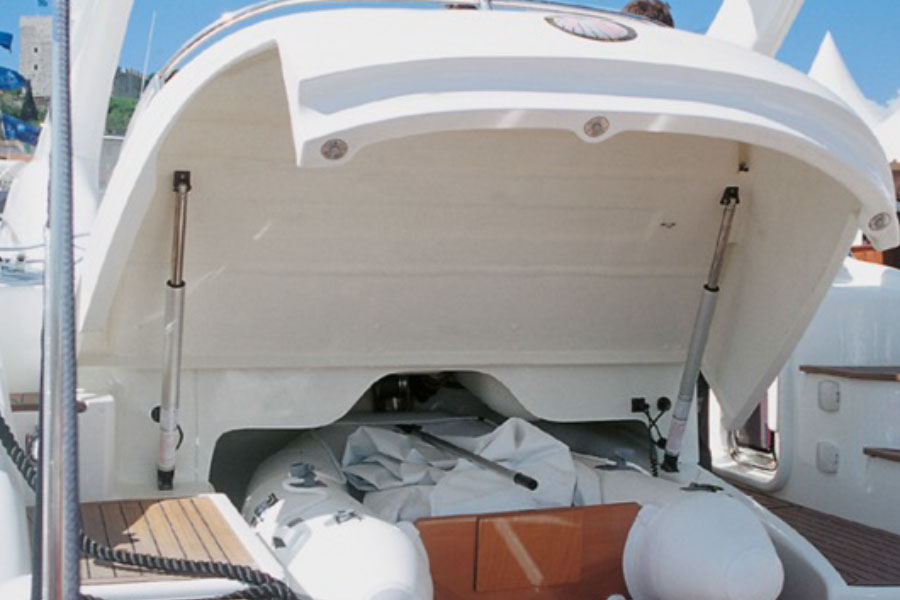 Whether our customers want hatch lift actuation, seat/bench adjustment or auto lift mechanisms for table actuation (table rising from the floor of the boat), Rockford Ball Screw will respond with innovative solutions, quality products, and short lead times.
Another marine application Rockford Ball Screw supplies product to is TRIM TABS. RBS is a top supplier in this area. Trim tabs allow for smooth sailing when the water is choppy. The ball screws for trim tabs shown below are supplied to some of our best customers for Marine products (Lenco, Bennett Marine, Linear Devices, etc.).
We do this by utilizing a free-wheeling ball screw. The screw is actuated by a small motor with a gear box reducer. The ball nut on this device can travel the length of the screw, stop at the desired, full forward or full reverse, position and stay there while the screw is still turning. This eliminates electrical stop switches.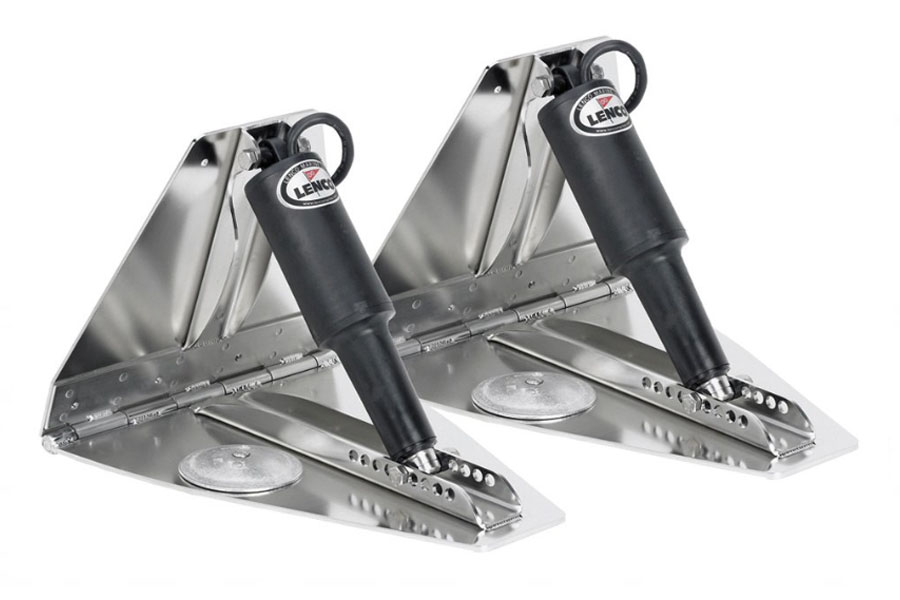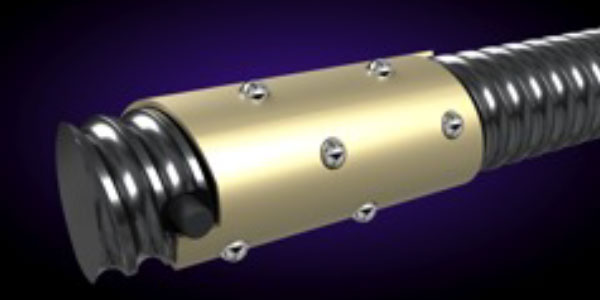 Cage and bearing assembly that goes into the ball nut.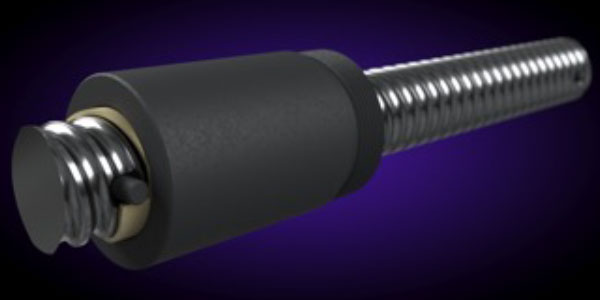 Assembled freewheeling unit.
Our products give the boat industry smooth sailing with safe access to key areas on the vessel.